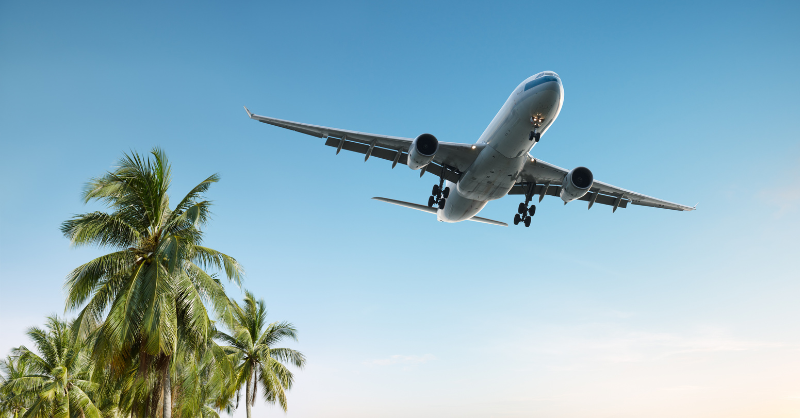 Sustainability is a hot topic across all industries, especially within the travel and tourism sector which accounts for an estimated 11% of total global emissions. Not only do governments put pressure on this sector to reduce emissions and increase sustainability, but there is a growing demand from consumers as they become increasingly conscious about the environmental impact of their travel choices.
In this post, we'll delve deeper into current industry trends and identify potential opportunities for travel and tourism businesses to become more sustainable. We'll pay particular attention to consumer views around sustainability and flexible working.
Findings from our recent survey show that environmental factors are an important consideration for holidaymakers, particularly with Millennials and Gen Z. Almost half of respondents under 40 agreed that sustainable tourism is important to them, while 30% claimed that they would pay a premium to off-set their carbon footprint.
However, it's important to be clear when communicating your green credentials, as 58% of respondents think that the phrase 'sustainable travel' sounds like it would come at an additional cost to the consumer, which could alienate some groups. Some consumers may be prepared to pay more to mitigate their environmental impact, but greenwashed messages and experiences are likely to backfire.
Over half of our respondents think that many companies exaggerate their sustainability credentials. That's why it's important to ensure that you're able to actively demonstrate how you're making a positive impact with regards to sustainability and are transparent in your communications. Research has shown that consumers would like travel companies' sustainability practices to be more intuitive and easier to access, so it is important to think of solutions that are naturally aligned to your offering. For instance, this might include having sustainability ratings for hotels or making pledges and investments.
Another trend that has grown in popularity post-pandemic across social media is the purported rise of the digital nomad. Digital nomads are individuals who can work completely remotely, meaning they could potentially work from anywhere in the world. Almost half of respondents to our recent survey have flexible working conditions that allow them to work outside of the office, rising to 56% amongst 18-39 year olds.
General interest in digital nomadism is high amongst those with flexible working conditions – 59% said they would consider working abroad so they could fit in more travel. However, in practice, the number of respondents who said they're employed in the UK but working abroad is much lower at just 1%, due to commitments surrounding family, property and pets posing administrative and practical obstacles. This shows that there is a promising opportunity for companies to create innovative solutions that adequately tackle these concerns to increase the demand for longer-term travel with UK consumers. An example of this is Airbnb, who have shifted their focus to longer term rentals, launching a Live and Work Anywhere initiative.
There are also a number of micro trends that have recently grown in popularity, including healing holidays, psychedelic voyages, immersive local culture experiences, silent retreats and virtual tourism, which uses augmented reality to promote and explore popular tourist sites.
At Clusters, we can conduct market research across each of your key markets to help you gain a thorough understanding of your industry and your target consumers. This will allow you to expand your offering by creating products and services that cater to growing interests, supported by an in-depth understanding of your customer and how to reach them. Get in touch today for more information.