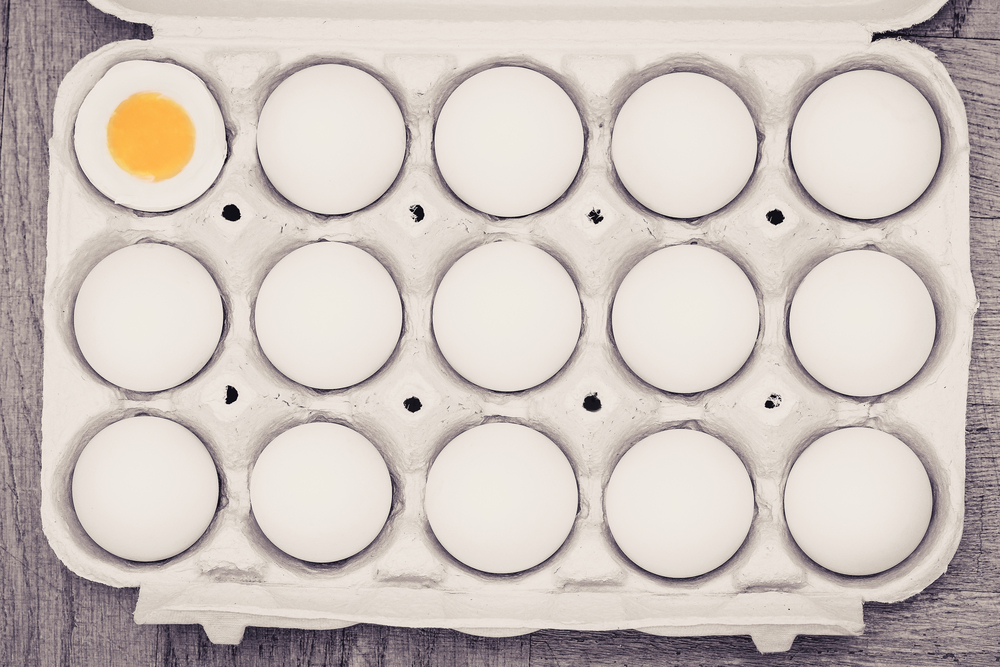 What does it mean having a disruptive business strategy?
'Disruptive' is a current buzzword that technologists and marketers use excessively. But what does it mean to be disruptive, and is it an exclusive privilege of start-ups or can large corporates have the disruptive edge as well?
The concept of business disruption somewhat parallels the "Blue Ocean Strategy" by W. Chan Kim & Renée Mauborgne, and presents a range of exciting opportunities for any business, regardless of its size. A solid customer segmentation strategy however, will not only help a business disrupt the industry, it will also allow an organisation to guard against counterattacks by potential competitors.
Identify leaks in your competitors' sales funnels with Market Segmentation
One of the models of disruption, known as "new-market disruption", consists of marketing to a specific audience which had previously been ignored by existing companies in the industry, either because these potential customers fell through the cracks in the organisations' sales and marketing strategies, or because it simply wasn't profitable for large brands to market to this particular segment. In a saturated market with a myriad of brands offering a homogenous product, that is how a company can stand out.
However, while it's all well and good to set one's sights on these potential customers, identifying who they are can be a daunting task for any organisation without prior knowledge or experience with market segmentation. And many organisations are finding that the best ways to do this continues to be traditional methods of data collection, such as surveys and focus groups. A good set of data gathered by an expert market segmentation agency will go beyond just a demographic breakdown, and encompass psychographic and behavioural data, and everything in between. With this detailed breakdown at your fingertips, half the battle is won, and you are well on your way to identifying who your potential customers are.
Redefine your industry & identify untapped market segments
Another excellent example of "new-market disruption" is demonstrated by the example of Tesla, a brand that has quickly become a forerunner in the automobile industry. Tesla identified a segment of the market which wanted automobiles that were sustainable and clean, and which had been largely ignored by the automobile industry. With that in mind, Elon Musk founded Tesla, which, despite a sluggish adoption rate among mass market, has nevertheless shattered expectations with pre-orders for its latest model, the Tesla Model 3, exceeding the expectations of virtually every major automotive analyst in the industry.
Tesla's success in identifying and marketing to this environmentally conscious segment of the automotive market has spurred automobile giants such as BMW and Chevy to jump on the electric bandwagon.
Segmentation for a slice of the pie
The other commonly referenced model of disruption is "low-end disruption", which occurs when a company offers a product or service that is cheaper, simpler, or more convenient than existing competitors' products or services. Prior to 1996, the sports apparel industry was dominated by well-established sports brands such as Nike, Adidas, and Reebok. The basic wear from these brands were limited in selection and considered pricey for a college student. Being a college football player himself, Under Armour's founder, Kevin Plank, identified that segment of the market which had been largely ignored by the more established sports apparel brands, and built a niche for Under Armour as an affordable sports apparel brand.
When it comes to business, never be intimidated to take on Goliath. Find a segment of the market that your competitors are weak in, and focus on delivering your best. Plank's identification of a market segment with potential paid off, with Under Armour's brand valued at a staggering $5 billion in 2015, Under Armour is now the second largest sports apparel brand in the US.
Consumers change. Change with them.
Sometimes, new segments of the market are created because of advances in technology, or changing consumer behaviours. Netflix identified early on that the rise of the technologically-savvy digital natives, coupled with the increasingly hectic lives and longer hours people were working, had resulted in the creation of a brand new segment: working adults who wanted to watch their favourite television series wherever and whenever they wanted to.
And Netflix has benefitted enormously from identifying and catering to that growing segment, growing to 75 million subscribers worldwide in the short 9 years that it has been providing its streaming service.
Likewise, Airbnb identified that there was a growing number of travellers who were looking for affordable accommodation and a more immersive experience of the local culture. And despite starting out with listing just one property (the founders' own loft house!) and three beds in 2007, Airbnb had, as of 2014, 10 million guests and 550,000 properties listed worldwide, surpassing even industry powerhouse Hilton Hotels. Valued at $10 billion, Airbnb is now worth more than veteran industry players like Hyatt and Wyndham. And all of this was made possible because Airbnb's founders were able to identify segments of the market which were being ignored by industry incumbents. The success stories of both Netflix and Airbnb show the immense value of being able to identify new segments of the market quickly, and knowing how best to cater to them.
The birth of these businesses is more than a stroke of genius. Their execution showed clear understanding of the end consumer that they were targeting, and were very specific on how the business can minimise cost and overheads to ensure profitability.
Value trumps all
You can put a price on product, but how do you put a price on value?
Apple has demonstrated better than anyone else that a product's value isn't solely determined by the cost of its production. After Steve Jobs returned to Apple in 1997, the team completely redefined personal gadgets with appealing designs and powerful branding. Gone were the days of computers, mobile phones, and MP3 players which were uniform in colour and design. No longer did marketing for these products entail long lists of technical specifications which could only be understood by engineers or die-hard fans of technology. While most brands focused on what their products could do, Apple focused on the why, in an effort to market itself to a segment of the market which bought consumer electronics, but which was not technologically-savvy.
While I've covered a range of strategies that can be used by businesses both big and small, it's important to remember that businesses are not all the same; select the strategies which work for your company. Small and lean businesses are like a stiletto, able to take multiple quick-attacks on various spots, though segmentation will equip you with the knowledge to effectively know when and where to strike. The broadsword, on the other hand, is the large corporate which, though heavy and unwieldy, ensures that a single stroke yields. Knowing where, and how hard, to strike will be a shot in the dark without effective knowledge of your market segmentation. Regardless of which approach you choose, however, you will definitely need to know your target, and know them well.
Contact us to learn more about market segmentation and how we can help you grow your business.