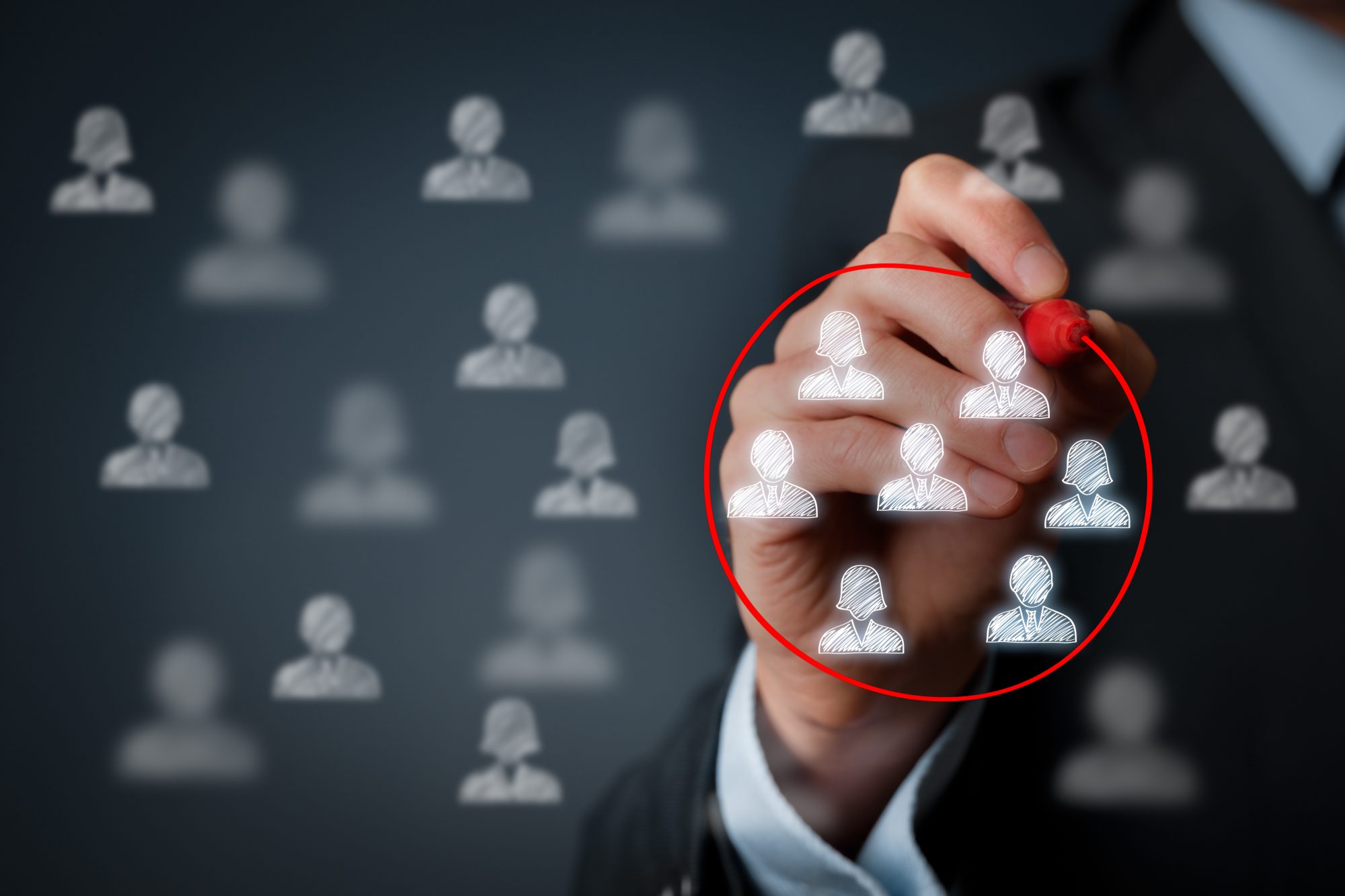 How your sales team can use segmentation
As the cliché goes, a great salesperson could sell ice to an Eskimo. But is that really effective as a sales strategy for your business?
Companies cannot merely rely on 'star players' to sell products and services to customers, particularly to customers who are not well suited to the product. I mean, what good would selling an ill-suited product to a customer do for your company's bottom-line and growth prospects? Instead, does it makes more sense to target customers who have a real need and desire for the product you offer?
A good salesperson may be able to sell anything to anybody, but great sales teams have a knack of matching the right customer to the right brand, product or service.
Approach with intelligence
It's not uncommon for businesses to think that driving sales is a matter of providing the right incentives for their salespeople and teams, and that the key to getting more sales is having a bigger sales team. Most often, they do not consider how sales teams can improve their performance with the right market intelligence.
Generic approaches no longer work as well for sales as they previously have done, and sales teams often spend a great deal of time taking improperly identified leads through the sales funnel, only for them to drop out part way through.
What has proven to be a more effective and efficient approach is understanding the customer base, their needs, and tailoring sales strategies to reach the appropriate market segments in ways that address their specific business needs.
Divide and conquer, segment and convert!
Segmentation allows salespeople to have a better understanding of who they're targeting. This allows sales teams to target qualified leads more quickly and engage with them more effectively by using efficient strategies for each particular type of customer.
For example, Manchester based Quayside Clothing Group, an online supplier of wholesale and personalised clothing, faced fierce competition from other SMEs in their market. Quayside's Marketing Manager, Simon Turner, understood that in order for the company to continue to grow they would need to understand both their existing customers better, and learn where and how to find new customers. The company commissioned Clusters to deliver a segmentation and develop a customer targeting strategy. This brought about several improvements to their sales funnel, which included:
Lower costs with increased ROI
Clusters' research showed the factors that influenced the buying decisions for clothing. For example, while some buyers were only interested in price, others were motivated by product range and quality. This allowed the Quayside sales teams to quickly identify customers' motivations and provide the appropriate products and services for that customer, reducing the time taken to find and convert leads. This in turn led to better returns on man hour costs.
Businesses and their sales teams can maximise their returns by tailoring efforts to specific groups, which in return reduces wasted expenditure on those who do not want or need their services or products.
Targeted approach
Insights from the market intelligence was used to build Quayside's rebranding and targeting. The research revealed that company clothing decisions were made by many more decision makers than initially thought, and that credibility was an important criterion. The segmentation data allowed Quayside to tailor their tone of voice to better meet the expectations of different customer types.
Without segmentation, the quality of the sales approach relies solely on the salesperson's ability to intuit and modify their approach to fit the needs of the customer. Targeted sales allows a more strategic approach which anticipates specific and individual customer needs.
New markets and growth opportunities
Clusters' research for Quayside revealed that while Quayside was only dealing with companies with between 10 and 50 employees, there were tremendous growth opportunities to be had with larger businesses. With this knowledge, their rebranding, and new targeted approach, Quayside managed to acquire a number of high profile corporate customers.
Segmentation research can reveal hidden markets that have either been overlooked or are unidentified. These untapped markets provide huge growth opportunities, especially when targeted precisely and based on hard evidence as provided by a segmentation.
An award winning performance
Clusters' research provided a strong foundation for Quayside Clothing's growth. Market intelligence data combined with the effective rebranding and customer targeting saw a big improvement in traffic to their website and conversion rates.
Expanding their market from SMEs to enterprise size companies landed Quayside deals with high profile clients like Skype and Google. These changes saw revenue increase by up to 80% and lead them to win the Best in Digital Award at the UK Customer Experience Awards.
"The research definitely played a big part in helping us reach award winning standards."
Segmenting allows an organised approach to pursuing opportunities across industries and specific buying centres within them. When completed correctly, customer segmentation can be highly beneficial, leaving the sales team with no coverage gaps and maximising the conversion rate on the leads that they receive.
Back to that salesperson who sold ice to an Eskimo. He probably got lucky and just happened to find the right Eskimo in the right segment to sell ice to. But today, we can help you identify that Eskimo. Contact us to find out more about what we can do for you.