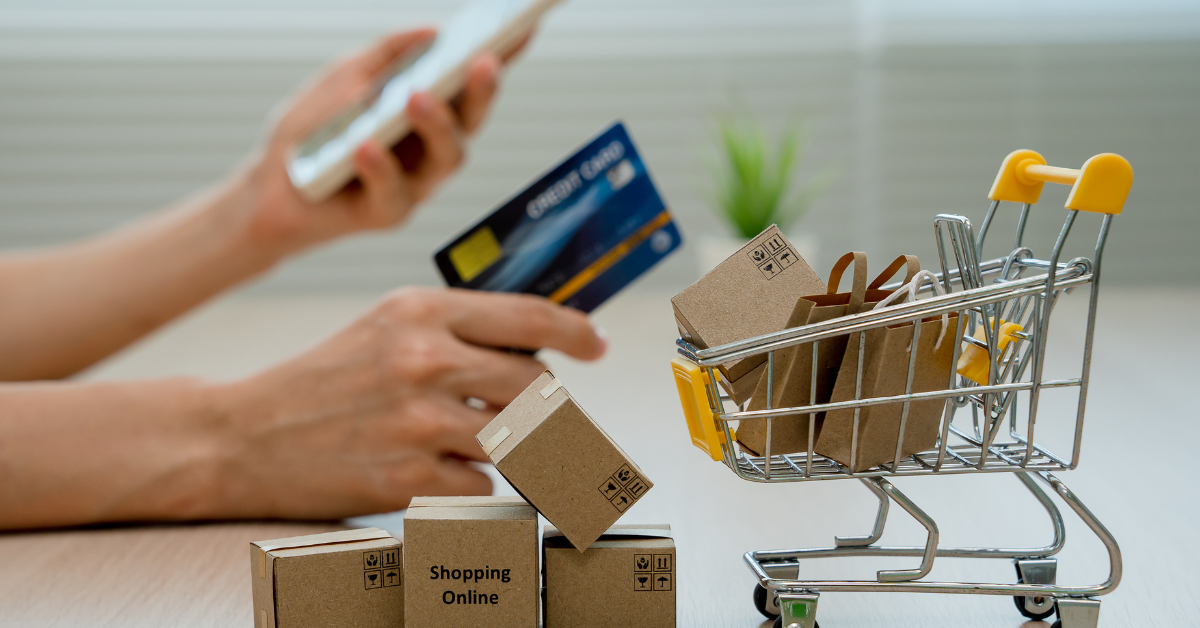 Ecommerce has seen explosive growth in recent years, fast-tracked as a result of the global pandemic. According to a report by McKinsey, the growth we expected to see over a period of 10 years was achieved within the space of just 3 months. Meanwhile, physical retail has struggled, in part due to soaring rental and energy costs. The British high street has seen better days, but there is potential to breathe life into it once more.
In this article, we examine how digital innovations are affecting the consumer shopping journey and how this can be integrated into the physical store experience.
When much of the physical world was closed off during the pandemic, consumers had to adapt their shopping behaviours in response. A substantial 41% of people who responded to our insights survey claim that the pandemic permanently altered their shopping habits. 43% of respondents now prefer shopping online rather than in store, with this figure rising to 47% amongst 18-39 year old consumers.
There is a distinct gender split too. 15% of women strongly agreed they prefer to shop online compared to just 8% of men. As a result, retailers have been forced to accelerate their adoption of technology to not only cope with the huge growth in online ordering, but to survive.
For example, Primark relaunched their website and now offer click-and-collect services in 25 of their stores, while discount retailer B&M launched an ecommerce website in 2022, having famously resisted the temptation up until then.
However, this doesn't have to mean doom and gloom for physical retail. Today's consumers are increasingly comfortable moving between both the digital and physical worlds, so it's important for retailers to create an experience which seamlessly integrates the retail store, ecommerce, and mobile customer journeys.
The physical retail experience should be seen as complementary to its online counterpart, and there's ample opportunity to offer experiences that can't be offered online. Think personalisation, gamification, multi-sensorial propositions and events. When asked about factors that would enhance their in-store shopping experience, friendly and welcoming staff was the factor selected by 44% of respondents.
Factors that enhanced in-store experience had some interesting variations in terms of age and gender. 18-39 year old consumers were twice as likely to select in-store entertainment as well as personalised experiences compared to consumers over 40. Immersive digital experiences such as virtual reality were twice as popular with men compared to women (13% vs 6%). However, being able to use a brand app was universally important across different gender and age groups, with 23% of respondents listing this as being important.
Creating a frictionless experience between channels can increase profitability. For example, Adidas utilise multi-touch wall displays which aggregate live updates across social media, alongside live score information from international and local football teams. Customers can push this information to their smartphones or get involved in the action by taking a selfie using the screens, which then becomes discoverable using a custom hashtag.
Nike offer digital retail kiosks where football fans can find, customise and order their favourite teams merchandise. Fans can see real-time product availability and complete their purchases using their smartphones.
Adding gamification to your omni-channel strategy can help to integrate the physical and digital experience. You could offer a tiered reward system where consumers receive access to special events or discounts to use online or in-store based on how much they spend with you. This can help to develop a sense of community, build loyalty and encourage in-store visits. One example of this is Burberry, who have created a social retail store where shoppers earn virtual currency in return for uploading content to a special Burberry program that lives inside the WeChat app.
When creating your own omni-channel strategy, it's important to consider the stressors, motivators and expectations of consumers and how your physical and digital offerings can answer these needs effectively as part of a seamless experience. Using our proprietary market scoping and customer segmentation techniques, Clusters can help you understand your target market and how best to leverage your resources in response. This will allow you to identify opportunities, build customer loyalty and achieve your business objectives.